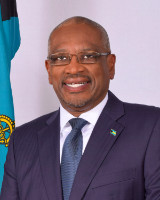 Press Statement by Dr. the Hon. Hubert Minnis, Prime Minister Commonwealth of The Bahamas 1 June 2018:
Today's national holiday, marking the celebration of Bahamian workers, took a tragic turn leaving four people dead and a significant number of people injured during the Labour Day March.
March participants, first responders, onlookers and the professional teams at the Princess Margaret Hospital worked with great compassion and urgency to care for the dead and injured...