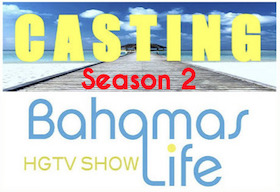 Casting Recent Home-buyers in New Providence Area! Contact Us Now!
The popular HGTV series, Bahamas Life is currently filming the second season and Enter the Picture Productions is looking for people who have fallen in love with the Bahamian lifestyle and are ready to make their island dream a reality!
Are you expats who purchased in the Bahamas We are currently looking for people in New Providence and the surrounding area...