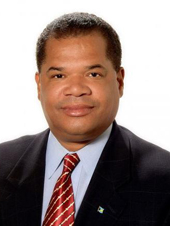 Remarks by Senator The Hon. Dion A. Foulkes Minister of Labour at The Opening of the Public Employment Services Unit (PES) - One Stop Service Center on July 2, 2018:
Prime Minister, Dr. the Hon. Hubert Minnis, Permanent Secretaries and Senior Government officials, Mr. John Pinder, Director of Labour (Acting)...
Good morning,Today is certainly a red letter day for the Government, the Ministry of Labour and the Department of Labour as we gather here to celebrate the launch of the much anticipated state-of-the-art Public Employment Services, One Stop Service Center...