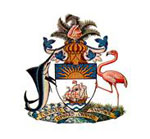 Since November 2017, employment has increased by 4,525 persons (or 2.2%) from 203,730 to 208,255 in May 2018.
There were increases in both the number of employed and unemployed persons. However, there was no significant change in the unemployment rate between November 2017 (10.1%) and May 2018 (10.0%).
Two of the three most populated islands that were surveyed experienced increases in their unemployment rates, and one experienced a decline. At the time of the survey (April 29 May 5, 2018), the rate in Grand Bahama was 12.4% and Abaco 10.7%...