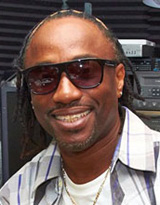 Hello again my Bahamian citizens, another year has gone by, and it baffles me that there is still not one word being said in any quarters about our thirty million, plus, dollars ($30,000,000+) that was spent, wasted or pocketed on the so-called Bahamas Junkanoo Carnival.
I am still waiting on the forensic report to be tabled in the House Of Assembly concerning their fiasco of a carnival for the past three years of 2015, 2016 and 2017.
Firstly, let me break this down, most of us broke Bahamians cannot fathom what a million dollars is, so lets make this as simple as possible...