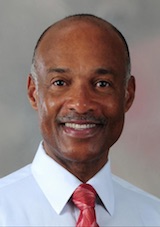 Message From The Hon. Jeffrey Lloyd, Minister Of Education For World Teachers Day, 2018 On Friday, 5th October, 2018:
It is an honor for me to have this opportunity to commemorate World Teachers Day 2018 with our venerated educators from around the Commonwealth of The Bahamas.
I wish to first applaud all of the hard-working teachers on this extraordinary day that was set aside especially so that we can highlight you as our most vital contingent of nation builders.
World Teachers Day is recognized by over 100 countries as a day to not only celebrate our educators...