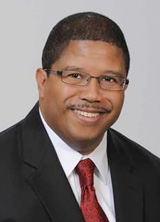 Guest Speaker Deputy Prime Minister and Minister of Finance The Hon. K. Peter Turnquest The Caribbean Association of Banks Inc. (CAB) 45th Annual General Meeting and Conference Wednesday, 31 October 2018
[PROTOCOL] Good Evening,
I want to begin by welcoming all of our visitors to the Islands of The Bahamas. As regional counterparts, you are not strangers to our general style of island living. But, do I hope you get to experience the uniqueness of Bahamian culture and hospitality while you are here. Do try our local cuisine...