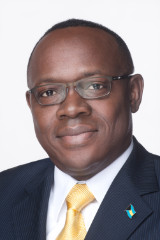 Response to Government Fiscal Snapshot Chester Cooper, Exumas and Ragged Island MP Shadow Minster Of Finance 30th October, 2018:
The government yesterday released data on taxation and revenue collected for the first quarter of fiscal year 2018/2019.
The report shows VAT collections up by 19 percent even though the rate increased by 60 percent.
The collections for the quarter are significantly under budget...