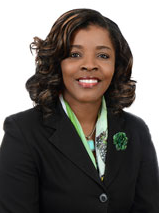 The Democratic National Alliance (DNA) notes the comments attributed to the Attorney General that a draft bill seeking to regulate the financing of campaigns for political parties in The Bahamas.
This announcement comes on the heels of significant pushback and backlash following the tabling of the Non-Profit Organizations (NPOs) legislation. The legitimate concern of the populace that political parties just like NPOs should not be exempt from scrutiny seems to have forced the Government to finally propose campaign finance legislation.
We believe that it is extremely important that the Bahamian people are aware of the sources of funding for political organizations...