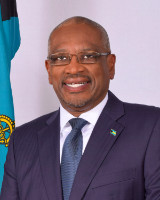 Fellow Citizens and Residents:
Good evening and a belated Happy New Year.
An essential element of good governance is informing you of important national developments.
Toward this end, I will offer three Reports to the Nation over the next several weeks to provide you with updates and information on a broad range of national issues...