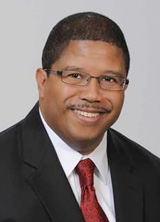 Deputy Prime Minister and Minister of Finance the Hon. K. Peter Turnquest said investment funds form a critical component of The Bahamas financial services toolkit.
At 31st December 2018, there were 749 licensed investment funds and 62 licensed investment fund administrators in the jurisdiction, DPM Turnquest explained in his address on the Investment Funds Bill, 2019 in the House of Assembly, Wednesday, March 8, 2019.
He tabled the Bill in the House, Wednesday, February 29, 2019, and it proposes to modernise the vital investment funds industry in The Bahamas by introducing an overhauled legal and regulatory framework that is compliant with international standards and best practices...