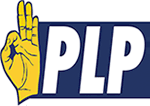 Nassau, Bahamas - Thegoverning Progressive Liberal Party (PLP) and the Democratic National Alliance(PLP) released either part of all of their election campaign promises thisweek.
Thecampaign promise that attracted much interest was the PLPs proposal to coverthe cost of electricity to the poorest 15% to 20% of Bahamians.
Ina press release, the party said the proposal comes from a core PLP value: tobring hope and help to those amongst us who need it most.