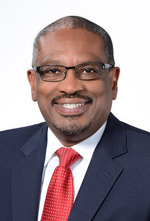 Dr. Hubert Minnis, Free National Movement (FNM) Leader, issued the following statement regarding the PLPs record of failure:
Our embattled Prime Minister continues on his candor tour, this time admitting what the people already knew, that this PLP Government is not perfect. The Bahamian people would simply settle for competence from his inept, corrupt Government! But the embattled Prime Minister and his PLP cronies run about the country blissfully ignorant of the reality that so many families are suffering under this long, five-year, PLP rule.
As the people struggle, Perry Christie has the audacity to cite accomplishments of his failing regime. Going so far as to claim his administrations phantom investments in education and non-existent improvement of the Family Islands are record setting...