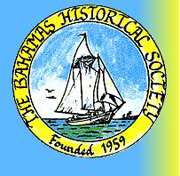 The Bahamas Historical Society invites its members and interested persons to attend their ANNUAL GENERAL MEETING (AGM) on Thursday, 27th APRIL, 2017, at 6:00pm.
Held at the Bahamas Historical Society headquarters on the Corner of Shirley Street and Elizabeth Avenue, Nassau, Bahamas.
Election of officers for 2017/2018 will take place and the PresidentsReport and Committee Reports for 2016/2017 will be given.Please E-mail nominations for Bahamas Historical Society posts to The Society by Friday, April 21, 2017, by 4:00 p.m...