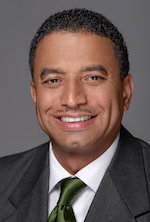 I invited you here today to announce the launching of our Vision 2017 & Beyond document, a comprehensive plan to guide a Democratic National Alliance government over the next five years.
The Vision 2017 is a 70-page document that will be distributed electronically, as we in the green party seek to reduce our carbon footprint and move to a paperless environment a philosophy we will take with us into governance as a start in eliminating the rampant waste and lack of accountability that signifies the past 20 years of PLP and FNM rule.
By releasing this document we are saying to the Bahamian people hold us accountable we will show you how were going to change this country. Unlike the FNM and PLP who have released similar manifestos, and failed to deliver for us, this is not just campaign talk this is what we will accomplish...