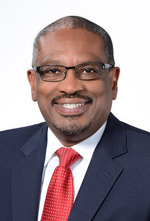 The Legacy of Cleophas Adderley
I was in Grenada with other colleagues for the Caricom Heads of Government Conference when we learned of the passing of Cleophas Adderley. We were all deeply saddened because we have lost a brilliant and beloved native son who contributed so much to our country, the region and the world.
Though the Minister of Youth, Sports and Culture has already offered condolences on behalf of the Government of The Bahamas...