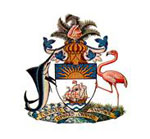 The Ministry of Finance takes note of the statement by Moodys with respect to placing The Bahamas on review for a downgrade. This action, in itself, was not unexpected, given the undesirable state of the fiscal situation, as detailed in the Governments 2017/18 Budget Communication.
This administration, however, is moving expeditiously to address the fiscal situation which has given rise to this credit rating review exercise and possible downgrade.
These steps include the planned introduction of Fiscal Responsibility legislation, new procurement regulations and a comprehensive public expenditure review...