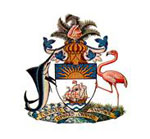 The Bahamas Department Of Meteorology has issued a Severe Thunderstorm Warning from 7:15am edt until 9am edt Wednesday 09th August 2017.
A severe thunderstorm warning is in effect for Exuma, Cat Island, Rum Cay and their adjacent waters.


At 7:10am observation, radar and satellite imagery depicted a cluster of thunderstorms moving towards the mentioned areas. This weather is associated with an active tropical wave and a mid to upper level low pressure system...