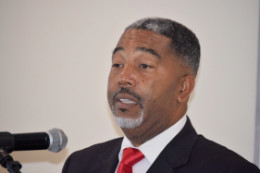 Road Safety Message by The Honourable Frankie Campbell, Minister Of Transport & Local Government:
It was only two weeks ago that I issued my inaugural road safety message, and it pains me greatly today, in the face of our most recent fatalities in Grand Bahama, to again caution persons using our streets as motorists and pedestrians, to do so with the utmost care and attention.
It is always a tragedy when persons lose their lives in road incidents, particularly in cases where they have come to The Bahamas to enjoy all that this country offers. I wish to express my great sympathy to the families of the visitors who lost their lives on the streets of Grand Bahama this past August Monday...