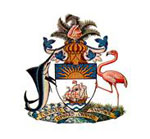 The Ministry of Social Services and Urban Development extends condolences to the family that was affected by the shooting incident at 3:00 am on Monday, 28th, August 2017.
The Ministry is concerned about the family of three where a father, mother and eight month old male infant were shot. Regrettably the infant succumbed to his injuries however, the parents are being treated for their injuries.
This shooting is another example of how even the youngest, most innocent child is not exempt from the violence in our communities. Although the Ministry has overall responsibility for the care and protection of children under the "Child Protection Act" and related laws...