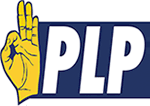 According to the Constitution of the Progress Liberal Party, there shall be a General Meeting of the Party each year in the month of either October or November or
otherwise determine by the National General Council, which the meeting shall be called the 'National General Convention, "Convention."
On Thursday, August 24th 2017, the National General Council of the Progressive Liberal Party ratified this year's Convention to convene at Melia Nassau Beach from October 22 - 25 at which time all elected offices of the Party will become vacant.
During this year's highly anticipated Convention the party will undergo an extensive assessment and begin the process of strategizing the way forward...