O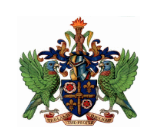 n October 24th 2017 the Cabinet of Ministers approved the granting of concessions on barrels imported for the period 15th November 2017 to 31st January 2018.
The concessions and conditions include:
100% Waiver of Import Duty on personal items, food, clothing, toys and other household consumables, contained in barrels imported between 15th November, 2017 and 31st January, 2018. Electronic items are explicitly excluded...