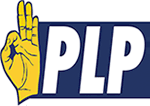 Statement from the Office of the Chairman Progressive Liberal Party On The Passing of Patricia Bazard:
The PLP is saddened this Christmas Day having learned of the passing of Patricia Bazard who is a cultural icon in our country. She was a team with the late Clement Bethel in establishing the formal thrust for public policy in culture in The Bahamas.
She herself was an actor, a story teller, a song bird, a chorister. We have lost an exemplary talent in her passing...